"

I play music that moves me. Why play anything else or play any other way? It also helps if makes me feeling like moving."
— Rodney Brim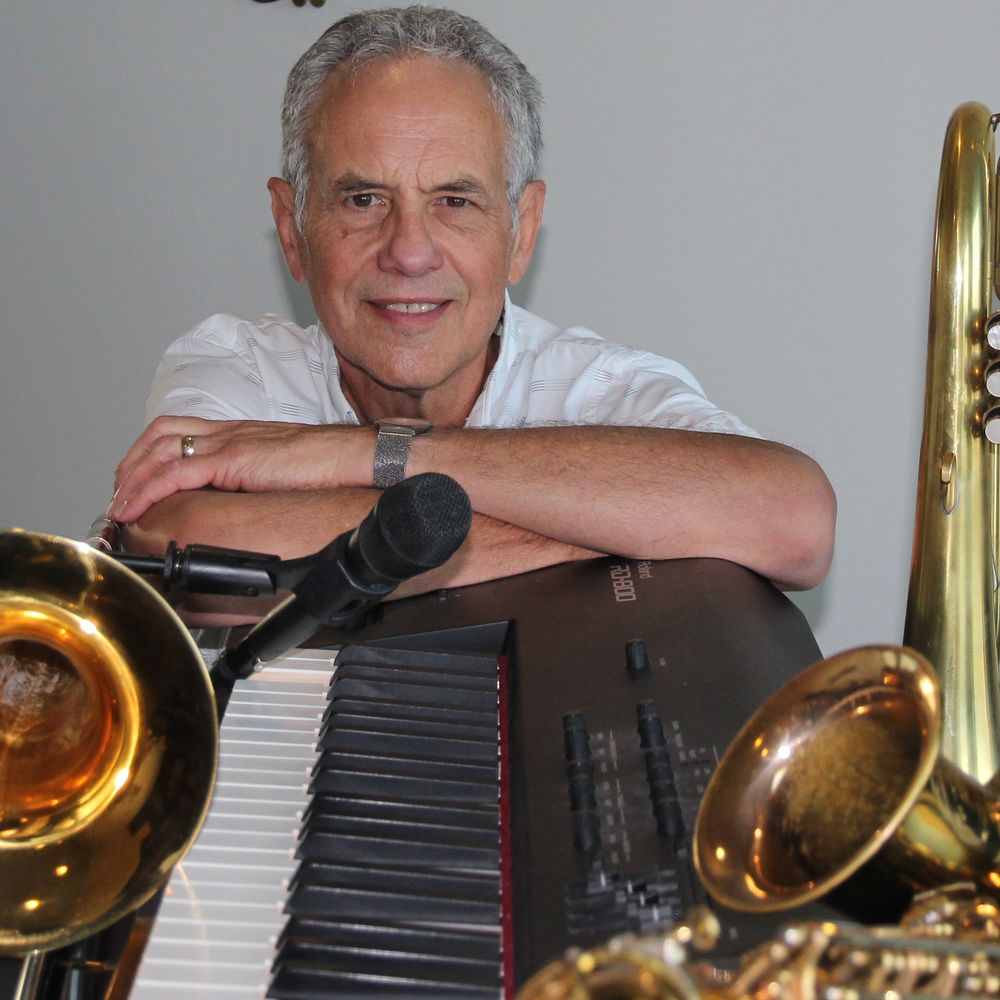 Electronic Press Kit
Rodney brings an engaging jazzy vibe to everything he plays, ranging from jazz to pop.  Using his voice and his skills on the keyboard, sax, trombone and flugelhorn, he weaves together a compelling musical experience.  Supported by a great sound system and high quality backing tracks, he transforms a one-man band experience into what you will be convinced is a full group. 
He pulls from several musical genres including:
   - Jazz standards from Miles Davis and others
   - Cool jazz
   - Swing era
   - Pop dance and ballads
Rodney started playing piano at 5 and played his first paying gig at age 13 on trombone.  Since then he has had the opportunity to play with a variety of bands and greats such as Benny Goodman, Paul Horn and Bud Brisbois while picking up the sax and flugelhorn.  He provides all of his own instruments and sound equipment, including Bose PA system to work with engagements of up to 300 people.
Engagements from this past year include:
   - Restaurents    (SeaQuake Brewing…)
   - Outdoor Events (Kamp Klamath... )
   - Private parties & dances (Elks, Soundstage…)
You can contact him for engagements at:
Ph. 541 813-9173
Email. rb@rodneybrim.com
"

You can rely on Rodney to give a consistent musical performance that delights customers."
"

Thanks for providing great music. Loved all the cool jazz on a warm afternoon at our outdoor annual cider event. People entering the area were looking for the band, only to turn the corner and see you doing it all yourself."
"

0ur patrons and dinner guests really enjoyed Rodney's danceable music and we look forward to having him back next year."